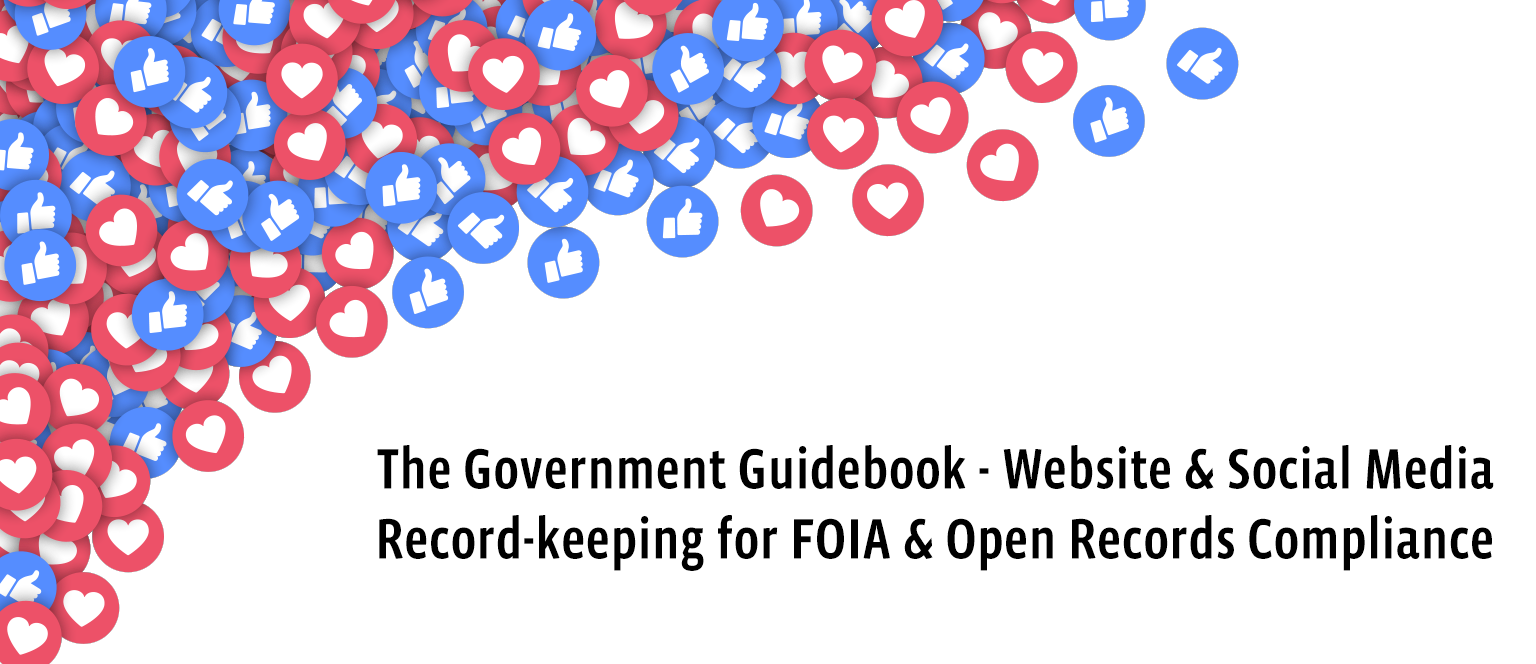 Websites and social media can offer the benefits of extended reach, flexibility, and transparency as means of communication; but can also put your agency at a great deal of risk.
Since websites and social media are considered official publications, strict FOIA and Open Records laws still apply. Not complying with the record-keeping expectations set under these laws can leave you paying significant fines or facing costly lawsuits - both of which are on the rise.
This guidebook has been put together to help you comply with these laws when using websites, blogs and social media as part of your marketing mix.
You'll learn:
The unique challenges for capturing social media data
Common mistakes in preserving online data
Shortcomings of traditional backup systems
Considerations for choosing how to backup your data
Cases of non-compliance and resulting costs
Unique data sets you must capture for compliance
Download The Government Guidebook now to ensure your compliance and proactively protect your agency against these risks.